>,



Welcome back to my Pickles and Spices Updates. I know, it's been almost a year since you have heard from me. Without trying to excuse myself, I'd still like to explain what I've been up to. It's been a hectic year in which my Penang Cooking Class have seriously taken off.

I have been featured in many overseas publications, online and offline. The icing on the cake last year was that BBC program with Chef Atul Kocchar. This year, more exciting things are coming up as well but I have to keep my lips sealed for the moment ;-)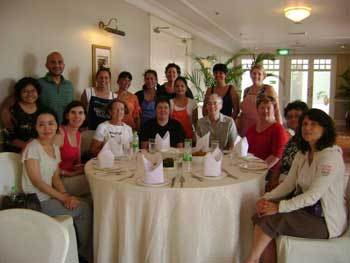 Ready to eat after cooking at E&O Hotel

By the way, the main reason this newsletter is sent is to tell you more updates about my cooking classes in Penang:

The current locations are:
Tuesdays: Lone Pine Hotel: Batu Ferringhi
Wednesdays: E&O Hotel in George Town
Thursdays to Saturdays: Nazlina Spice Station
The classes start at 7.30 a.m. (8.30a.m. at Lone Pine hotel)and end around 12.30pm. Each session includes a wet market tour in which you learn about the local spices, vegetables, dried stuff, fish and meats (if applicable). Earlier this year it became clear I needed my own place in town for the Cooking Class. It has not been easy to find a good secure spot but in July2011 I was able to finalize a deal at Stewart Lane, right in the heart of George Town.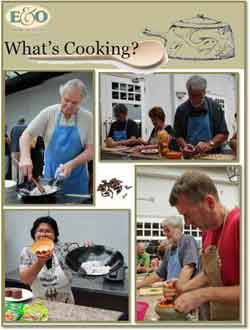 E&O Hotel promotion flyer for guest

The classes at both Lone Pine Hotel (in the garden) and E&O Hotel (at the conservatory) are really a lot of fun, check here some photos:

==>> http://www.pickles-and-spices.com/cooking-class-in-penang.html

and you can find even more photos on my Penang Cooking Class page in Facebook

==>> http://www.facebook.com/penangcookingclass

Besides running the cooking classes, Nazlina Spice Station will also sell books. Cookies and coffee can be enjoyed too while browsing. If you have done a class with me, you know I usually offer books related to Penang and the Penang cuisine for sale. This includes for example the cookbook Penang Passion:

==>> http://www.penangheritagecity.com/penang-passion.html

Now you can see why the step to my own location was just too obvious ....

===================================
Nazlina Spice Station - The Official Grand Opening!!!!
======================================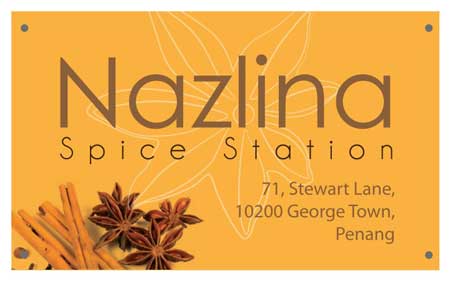 Finally in July my own Nazlina Spice Station took form. The Muslim fasting month Ramadan was used to make the shop house at Stewart :Lane ready for my Penang Cooking Class.,

It took some blood, sweat and tears, so to say but we're ready for the official opening!

I have invited Prof Dato' Anwar Fazal, Director, Right Livelihood College, Universiti Sains Malaysia, also the Chairman of Thinkcity Sdn. Bhd and one of Penang Heritage Trust's Honorary Members, to officially open the shop. The ceremony will take place at (of course) Nazlina Spice Station at no. 71 Stewart Lane. We will start at 3:00pm and after the opening there's time to chat and have some snacks and drinks.

I invite you to join us for the grand opening of Nazlina Spice Station at no. 71 Stewart Lane too. Let's make it a Big Party!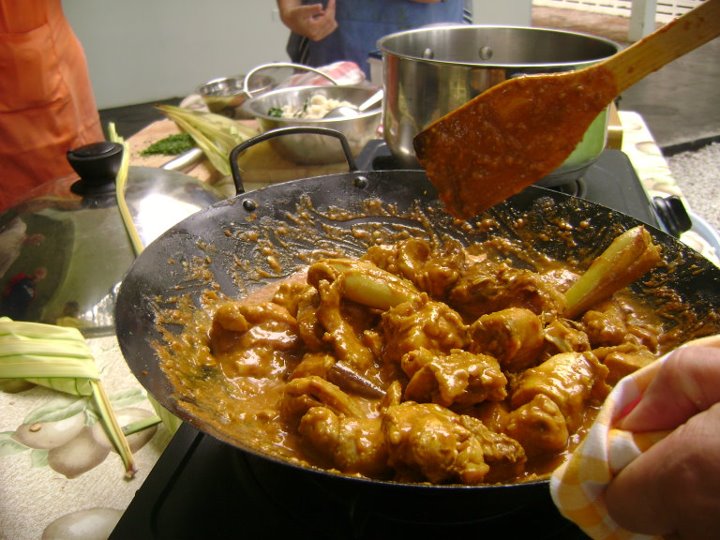 Keep an eye on my Penang Cooking Class Facebook page, I will post photos and impressions of the opening of next week there. So become FAN!!!!

==>> http://www.facebook.com/penangcookingclass

---------------------------------------------